MORE FROM DR. SRINI PILLAY
"What leaders need during a crisis is not predefined response plan but behaviors and mindsets that will prevent them from overreacting to yesterday's developments and help them to look ahead." McKinsey & Co., 2020
Highlights
Develop beyond resilience
Build a mindset strategy to thrive
Learn about how you can accelerate leaders and their teams toward success
Contact solutions@neurobusinessgroup.com
The Antifragile Mindset: Thrive
Virtual Reality
NeuroBusiness Group
For any individual or organization, the human brain can serve as an invincible ally—the source of boundless ingenuity, insight and inspiration. Alternatively, it can be an insurmountable obstacle for teams and leaders—a giant-slayer that undermines your best-laid plans and efforts. The research of
Dr. Srini Pillay—Harvard-trained physician and world-renowned neurocoach, author and speaker—underpins everything we do at NeuroBusiness Group.
We help forward-thinking leaders, businesses, entrepreneurs, policy-makers, and organizations leverage the full power and spirit of the brain's miraculous inner workings.
About NeuroBusiness Group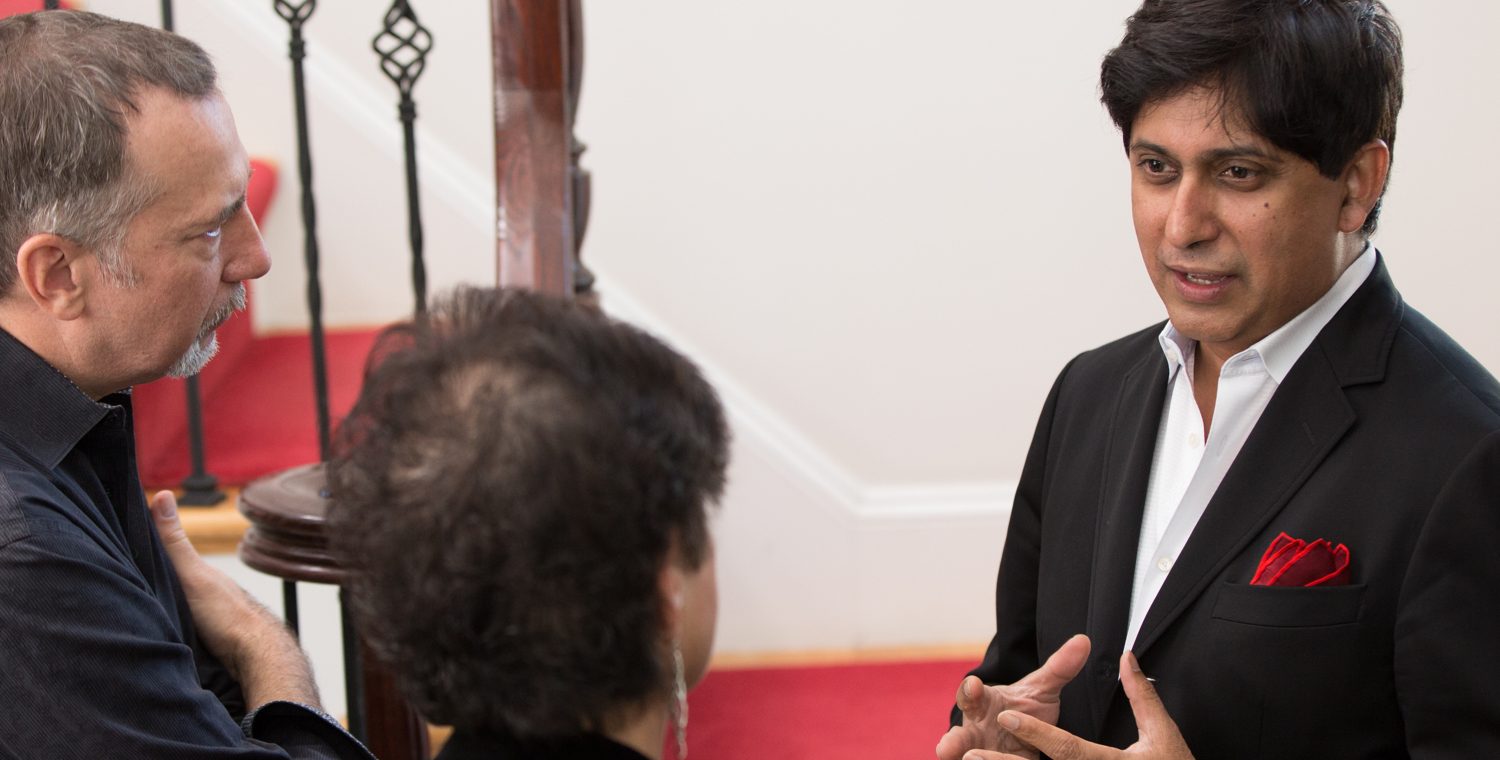 Cutting-edge content… Winning presentation style…
And clear connections to real business impact.
Dr. Pillay has shared the plenary roster with many other notable speakers and celebrities including Arianna Huffington (at 2014 Healthways Well-Being Summit), Stedman Graham (at 2013 Training Industry Partnering for Performance Conference) Alec Baldwin (at 2015 RSA Conference) as well as Michael J. Fox (at WorkHuman 2016).
Work with the "Rock-star Doctor" of neurocoaching® to leverage the hidden rhythms and intricacies of the human brain.
BOOK DR. SRINI PILLAY
What People Are Saying
My go-to expert on anything related to fear, grief, and anxiety around major events.
Michelle Lazcano
Former Producer
Fox 25 News
Every organization is experiencing unprecedented change. People are overwhelmed on many fronts and searching for a way forward. Srini teaches the brain science to help individuals and teams become more self-sufficient and able to realize their vision for the future by solving the problems that truly matter and dealing with the blockages to manifesting that vision.
Mary O'Hara
Chief Human Resources Officer & SVP Internal Communications Human Resources
Blue Shield of California
He is a master communicator with a very winning style. The evaluations from his talk were 'through the roof.
Dr. Kedi Letlaka Rennert
Diversity Advisor
International Monetary Fund (IMF)
[Dr. Pillay] has the amazing ability to apply his evidence-based work in the brain science field in a manner that makes it relevant to improving organizations and real-world situations.
Renee Romine
Director, Training & Organizational Development Human Resources, Kent State
Dr. Pillay delivered brilliant information to our senior leaders. His presentations facilitated a lot of 'ah ha' moments, allowing people to understand why they react in certain ways to certain situations.
Dr Pillay offered us a new, pragmatic and powerful perspective to drive innovative thinking by removing old paradigms. Particularly, shifting our mindset from probabilities to possibilities proved to be a strong unlock to new ideas. Great communicator with solid research on this topic, Dr. Pillay is certainly a great speaker for any audience willing to retrain their brain for innovation.
Srini has a phenomenal ability to simplify even the most complex scientific information. He 'connects the dots' for a general audience without losing any of the real science.   He helps you see what's possible—and then how to make that probable. People really love him.
John Assaraf
Chairman & CEO NeuroGym